AFTER
<![if !vml]>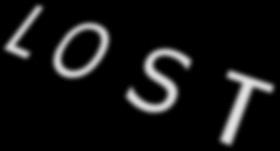 <![endif]>
On September 22, 2004 a television event unlike any other began.
And on May 23, 2010 it came to an end.
Leaving many fans who have spent years with the show wondering:
What now?
"Lost" may be gone, but it will never be forgotten.
Here, you will find trivia, fan art, Lost Experiences, and more. Together, we can keep alive the memory of one of the best shows in TV history.
70
<![if !vml]>

<![endif]>
As this page is just getting started, I'd like to ask for your submissions. Some pages I hope to include are:
4. Articles about LOST (past or present)
8. LOST Experiences (Panels at Comic Con, parties, meeting cast members, etc.)
15. How I Got Into LOST
16. You Know You're Obsessed With Lost When…
23. LOST Finale: WTF?!
42. Links (Cool Lost sites, videos, etc.)
(Of course, I will add more as the page progresses.)
E-mail me at AfterLost@yahoo.com with submissions!
This page was created on May 25, 2010 by Rhiannon.